but it is ART, naturally!
I admit it; usually I am not much of an art-person. Far from. I think that most of it is a waste of time, effort and resources. There are artists, who's work I do like and music can be nice too. I do admire the occassional piece of work, mostly being woodcarving, blacksmithing or drawings and aquarelpaintings, but the vast majority of art is wasted on me. Poetry, drama, the paintings and sculptures of the old masters I often treat with shrugging my shoulders or commenting with a "hmm". Modern stuff I most often do not even give more than a moment's attention...
Untill I came across some artists and their work that blew me away.... And I did some searching on them.... collected some images of their work (and their homepages) and just wanted to share it with you.
Feast your eyes on some pieces of art that really do it (for me, at least)...
Enjoy!!
Driftwood Sculptures by Heather Jansch
I came across her work during a browsingsession on the net. She doesn't just do driftwoodsculptures or, mainly, horses, but also bronzesculptures and other disciplines, as do the others. But the connecting resource is driftwood.
I found some more on driftwood sculptures. Take a look at James Doran webb's creations.... He takes it to a new level and I am still a bit lost for words...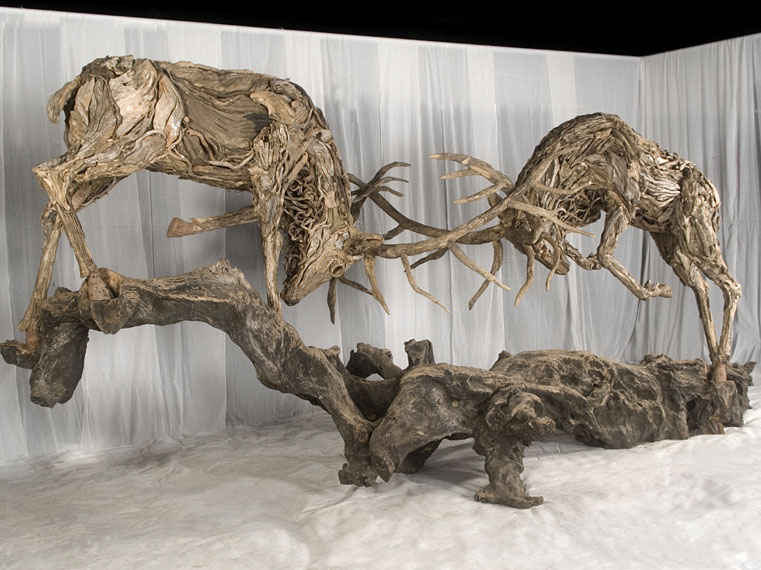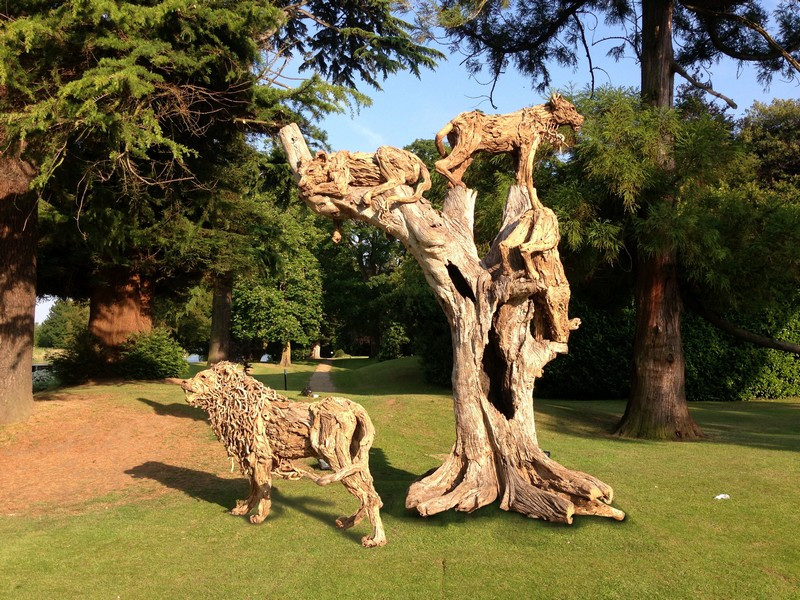 And while we are talking driftwood here, how about some carving? Paul Baliker's for example?
Look at the sheer size and the enormous amount of detail in this piece!!
How... how??


It is actually this detailshot, posted on BCUSA, that triggered me in doing this post;
And
HERE
you'll find a dailymail-article with many detailshots. It is mindblowing.
How about Jeffro Uitto?
He also makes furniture. I know; not nature, but how close to nature would you feel, sitting in a chair like this one?
And it is this one that really makes me wonder..... How do these people do it? How does their mind work? I know I often see possibilities in things that others do not and I know that, in my scalemodellingdays, I envisage the final picture, the endproduct.... only to often end up with quite different, because the idea and the work "grow".
Is it like that for these artists too, but on a much grander scale? Do they start with an idea, an image, start working and it sort of develops?
I know, I know... There are many, many more.... using all sorts of materials and techniques.
But what I think makes these people, and others like them, so special is that they take something, a wasteproduct of nature it self and turn it into a representation of nature. And yet it is som much more than that! How do I describe what I feel when I look at this? Crafts(wo)menship? Doesn't cover it. Art? so banal... I can not describe it. It just feels.... real good.